Philanthropiece's Field Coordinator, Jordan Bailey, recently returned from Zambia, where he engaged deeply with local savings groups in an effort to better understand and build our Community Banks program. While in Zambia, Jordan completed the field work portion of his course, "Savings Groups: Building Scale and Impact through Experimentation and Adaptation," which he took through the University of New Hampshire's Carsey School for Public Policy. Jordan also participated in SEEP's SG2015 "The Power of Savings Groups" Conference.
Overall, the trip was a magnificent experience, and one that will help to guide our work with Community Banks for much time to come. Perhaps most importantly, the changemakers that Jordan met and the friendships he built, reinforced our belief in our mission and vision and inspire us to continue our work in "piecing together a better world." For all of this, and much more, Jordan says "Zikomo" to our new friends in Zambia (that's "thank you!" in Bemba, one of the local dialects spoken in Zambia!).
Please enjoy this brief photo journal of Jordan's journey!
The first savings group that Jordan and his course-mates visited outside of Lusaka, Zambia greeted them with traditional song and dance.
Practioners from the Dominican Republic, Nigeria, Malawi, Ethiopia, Kenya, Zambia, and the US joined together in the blended online and field course, "Building Scale and Impact through Experimentation and Adaptation."
The strong bond by that was created between the course practitioners is indicative of the collaborative spirit of the international savings group sector.
Jordan was able to offer some Chocolove from Boulder after his Zambian hosts warmly shared traditional dishes of cow peas and porridge.
The majority of savings groups meetings in Lusaka take place outside, under a tree. Jordan was intrigued with the emphasis on members memorization of the group's accounting.
Jordan loved this strong leader from the savings group called Luyando, which means "love." She had just as many questions for Jordan as he did for her.
Jeffery Ashe, author of In Their Own Hands, invited me to visit a group that was part of a 12 group pilot test to determine which methodology was the most effective between SILC (CRS) and VSLA. Sounds like VSLA was better.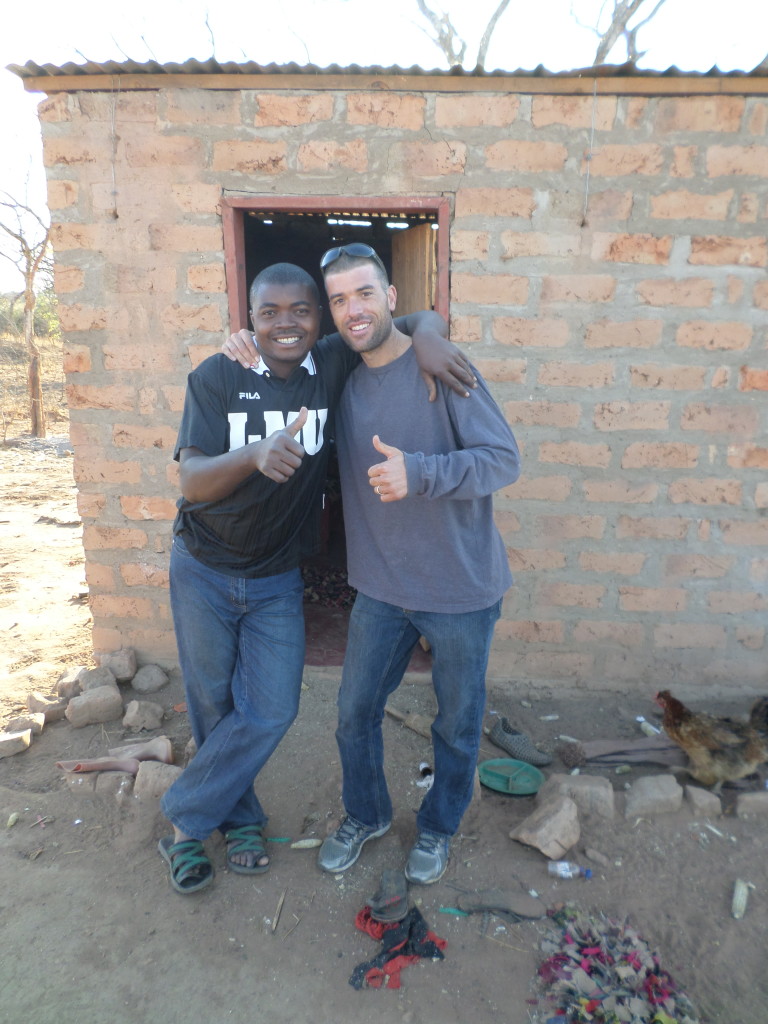 Jordan's courageous guide in Zambia was the amazing Muleya Mukala, who works with savings groups in around his village of Chona. Jordan had the privilege of staying with Muleya and his family and had the honor of visiting his savings groups. Jordan noted that Muleya was the best host he has ever had, and a friend for life.
Click here to learn more about the impact that we are making with our Community Banks program in Baja California Sur, Mexico – just 9,843 miles (that's 15,840 kilometers) from Lusaka, Zambia.