Piecing together a better world
Mission
Through building deep and authentic relationships, we empower changemakers around the world to co-create resilient communities.
Vision
We envision a world in which all individuals realize their full potential and act on their capacity to create positive change in themselves and in their communities.
Read More
Our Approach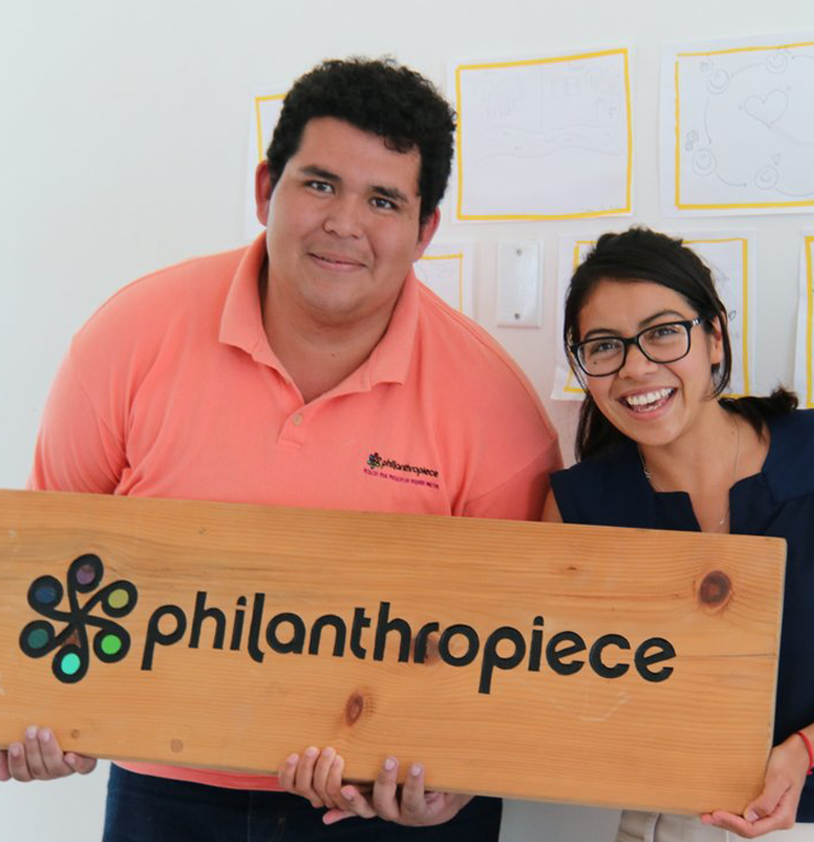 Our work is rooted in active community engagement.
We believe in participating, engaging, continually learning, and showing up. We stand with changemakers – those people who tenaciously work to address root causes of social issues and dedicate themselves to creating opportunities for their fellow community members. We stand for justice in all of its forms so that every person is able to live a fulfilling, healthy, and resilient life.
Our work is deeply rooted in the unique needs of the communities we serve, and what we do emerges directly from the initiative of those who live there. We focus on uplifting changemakers who are at the forefront of projects, initiatives, coalitions, and movements that positively shift our collective view and experience. Since our start, we have believed that a connection between local and global communities makes us more aware, prepared, and impactful. While we are located in three places, we are united under the same mission and vision. 
"I am really proud of my work with the communities here. Normally the small, remote communities are not acknowledged; that's where Philanthropiece is different! The communities are all so unique, and I am very proud of all of them."

Sarai Arellanes

Trainer, Philanthropiece A.C. Mexico
"Philanthropiece represents the changing of a mindset, a meeting of the minds of those with a deep-set intention to change the world, those who are going to be revolutionaries."

Amaya Bacellieri
"Philanthropiece has helped us love where we come from, supported us to be strong, and given us the confidence to change our communities. I know that change is real and that we can make it happen!"

Encri Caba
"I'm inspired by the problems that I confront because they motivate me to find a solution. I always say that it's important to find a way to keep going no matter what and never give up."

Camilo Ramirez Caba
"A role model for me has been Ernesto Perez, one of the founders of Filantropis ONG in Guatemala. He has overcome challenges, and now is able to do something good for the community where he was born. If he could do it, then we, the Scholars, can too."

Mary Carmen Itzep
"The Belonging Revolution neighborhood walks are not about ego or power, they're about creating a feeling of belonging and ownership. I really believe that if there were initiatives like this in other communities, there might not be any Fergusons. If I belong, I have hope - and with hope, we'll get there."

Dan Benavidez
"I want to make changes, even if they are just a grain of sand. I believe that those kinds of small changes are what create a better world."

Martha Drew
"People who are entrepreneurs create their own motivation with their own rules. They have a passion to accomplish things. Entrepreneurship is an alternative that allows people to solve problems in their own communities. That's what I want to do."

Tiochul Caba
"To me, community also means learning about different people, working together, and talking about needs in the community. Community is the first step to creating positive change."

Emily Sun
"We've strayed from our relationship with nature, our life force, and we're beginning to see the consequences of that. It's important to me to be a part of the solution."

Julie Moyle
"I have always believed that if I did my part to support people, that the environment – or nature or a higher power – would also act on my behalf. It is like a seed that is planted and in the future will provide fruit. My inspiration is to enable others to fulfill their dreams, and when they are making positive contributions, my goals are met."

Ernesto Perez
"We are striving to see our work in a more interconnected and critical way. I want our entire organization to reflect on its role in the current systems that have oppressed too many people. Our work is dedicated to shifting the momentum to a more inclusive and just society, and all of our work contributes something unique to this initiative."

Jake Matlak
"We know that Philanthropiece's Youth Global Leadership program was never about just one person, but about the collective power of youth to imagine and enact a more just and equitable world."

Alicia Conte