At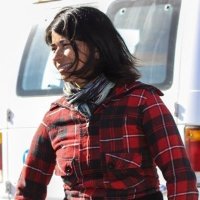 Philanthropiece, collaboration is a core tenet in all that we do. We know that we are stronger when we connect with and learn from a constellation of local leaders, NGO facilitators, and experts in the field of international community development. We thrive on the times when we get to sit down to chew on our programming with people whose experience we admire and respect. Recently, our Field Coordinator Jordan Bailey had the opportunity to reflect on our Baja Community Bank Program with his friend, Verónica Rangel Aguirre. Verónica is originally from Mexico City, and has lived in Ensenada, B.C.S. for 18 years. She currently serves as the coordinator for WiLDCOAST's Conservation Program at Magdalena Bay, as well as a professor of Environmental Affairs in the School of Marine Sciences at the Universidad Autónoma de Baja, California. Verónica and Jordan's conversation provides a great overview of our Community Bank Program.
Jordan: We've been talking about the idea of savings groups in Baja for a few years together. At this point, what do you know about Community Banks?
Verónica: After meeting you, I learned that community banks are organized in communities like Laguna San Ignacio where they are an alternative form to savings and offer access to credit among community members.   They begin when a group of people in the community organizes and receives guidance on how to start.  It is a democratic process in which all participants decide bank rules, the amounts to be deposited, the amount and frequency of the interest generated and, in general, how to manage it.
Jordan: What is your impression of the Community Banks?
Verónica: I find it a very interesting alternative for people in remote communities on the peninsula, for whom the ability to open a bank account and manage it is almost impossible.  On a peninsula where you have to travel several hours in most cases to find a bank, and have a number of requirements for opening an account, it provides an option to be able to take out a loan for things like wanting to start a business, or make improvements to your home, or for emergencies.
Jordan: What does the word "savings" mean to you?
Verónica: To be able to gather, slowly and steadily, a small amount of money that is saved somewhere safe and that after awhile it becomes a greater amount that can be used for an activity, a project, or whatever you want.  It is a way to designate a portion of the income you have for something beneficial.
Jordan: Would you like to promote the Community Bank program in the communities you work in?
Verónica: From my experience with the Conservation Program at Magdalena Bay WiLDCOAST, I believe a Community Bank can be a beneficial option for some people in the communities of Puerto A. López Mateos, Puerto San Carlos, and Magdalena and Margarita Islands.  These are communities in which the majority of the economy is based on the opening of fishing seasons and it may be difficult to provide for their needs for several months at a time.  A community bank could offer its members the option of loans during the difficult times and those members could catch up on the payments when the fishing seasons start again.  Based on that, the interest would increase and everyone would benefit.

Learn more about the work that we are doing with Community Banks by watching our video here!